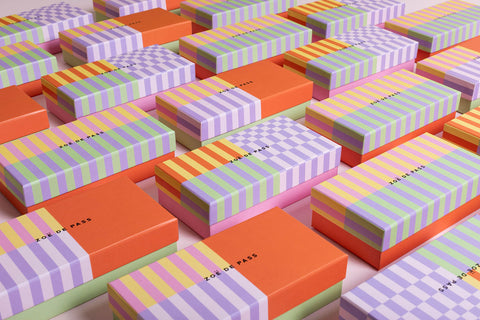 ZOË DE PASS® eyewear was founded from the desire to make high quality, fun loving, flattering sunglasses made from eco acetate - to enjoy life wearing.
We create sunglasses that make you feel good and produce them without the use of harmful, environment damaging ingredients.
Our frames are handmade in Vietnam and China using Eco (or Bio) Acetate, a plant based acetate produced from wood pulp without any chemical plasticisers to create a material very low in phthalates, better for you and the environment. 
Eco or Bio acetate is hypoallergenic, lightweight, flexible and strong. Eco acetate will also biodegrade much faster than regular plasticised acetate at the end of its life.
We love colour and the joy and good mood it spreads and this can be seen throughout our brand. Some of our colours have been especially designed and formulated for ZDP. This is so we can get the colours we want without compromising our eco credentials.
Our high quality acetate frames can be reglazed by opticians with your prescription lenses; they can also be heated and adjusted if you need the fit of the frames slightly tweaked.
We pride ourselves on the quality and high craftsmanship of our frames - but also the good value. If looked after correctly they will last you for years.
ZOË DE PASS® eyewear believes that sunglasses mean fun times - if you're packing your shades then the chances are it's to wear to have a good time in and this is the premise of the brand.
Please show us where you take our sunglasses.
Be part of the brand: #IWEARZDP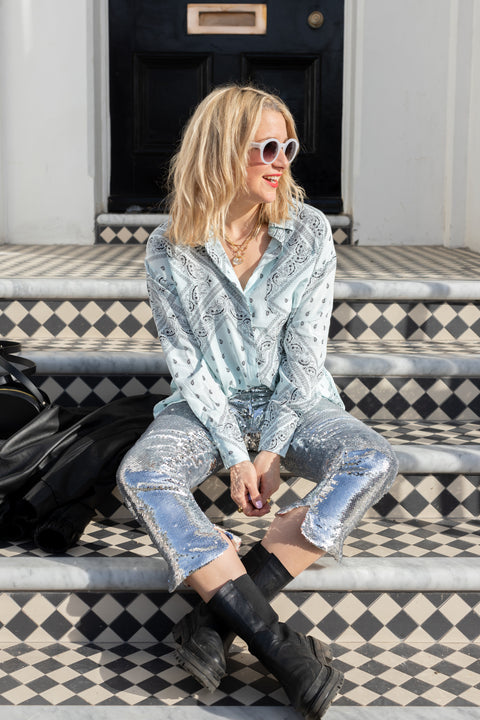 Zoë de Pass
Founded by Three Dimensional Designer and Entrepreneur Zoë de Pass this brand encompasses her experience, expertise and passions.
Having worked in both the branding, fashion and product design world for many years Zoë's knowledge and energy will shine out of this exciting, innovative eyewear brand.
Zoë is (and always has been) a huge fan of sunglasses and never leaves the house without them.
High quality, fun loving, flattering sunglasses.